Director's Welcome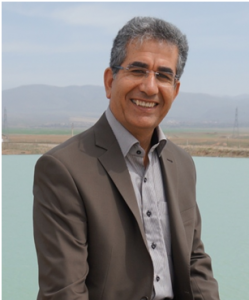 Welcome to Academic Path
Following my academic career at the University of Sydney, I have the privilege to connect you with Australia. Our passion at Academic Path is to maintain our contributions to societies and I am delighted to continue my supervisory role in assisting students, professionals and skilled migrants to find their desired destiny in Australia.
We listen to you

If you have any intention of enrolling in Australian schools or universities at any level, to establish a joint venture as research, scientific work or business, to join professional workplaces in Australia, or to simply visit the country as a tourist we welcome you to talk to us.
We understand difficulties you face
People from various backgrounds approach us and we understand their challenges in finding the right path to Australia because of a wide range of problems including lack of information, fear of facing cultural, social and life-style changes, fear of disconnecting with families and friends and facing difficulties in settling in new environments. We understand all these concerns and challenges, and our main objective is to help you find your destiny in Australia.
We can explore your options
Whatever you intend to pursue, we can layout your options and we will be happy to assist you in gaining not only your degree or professional skills but also in gaining values and to succeed in individual and social life. This will pave the way for you to join and mix with the Australian community.
Your success is our wish
We wish you succeed. We believe that your success in education, professional development, and gaining values and an overall happy life will advance your progress. This will empower you to strengthen your link with both Australia and your backgrounds and to make your contributions to the globalised world.
We look forward to assisting you.
Dr Reza Shariflou (PhD USYD)
Director, Academic Path